Carol Zaleski (USA) to be Inducted as Honor Contributor as Part of ISHOF Class of 2022
---
Carol Zaleski will join ISHOF's esteemed Class of 2022 as an Honor Contributor, joining 10 other aquatic greats who will be enshrined in Ft. Lauderdale on Saturday night, October 15, 2022.
Zaleski has a resume that is like no other, highlighted by a lot of firsts. She was elected to the FINA Technical Swimming Committee and served as Honorary Secretary from 1988-1992. She was the first woman Chairman beginning in 1992, and she held that post through 2005. She served as Vice-Chairman and was the leader of interpreting and formulating the rules for international swimming. She retired as the chair of the FINA Technical Swimming Committee in May 2022, after a total of 26 years as Chairman, which is unprecedented in FINA history. She established the first worldwide Swimming Officials Seminar to provide consistency to officiating worldwide. Carol has presided over six FINA Technical Congresses (1996 through 2017), critical meetings which enacted new rules for the sport.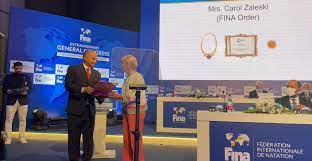 Zaleski was elected President of UANA in 2003 and served as Vice President. On the World Championships level, she was Competition Director at two editions, 1991-Perth and 1994-Rome. On the Olympic level, she served as Meet Referee at two Games, 1984-Los Angeles and 1988-Seoul, and was the Competition Director at four Games, 1992-Barcelona, 1996-Atlanta, 2000-Sydney, 2004-Athens. In addition, she was the first female referee both at a FINA World Championships and an Olympic Games.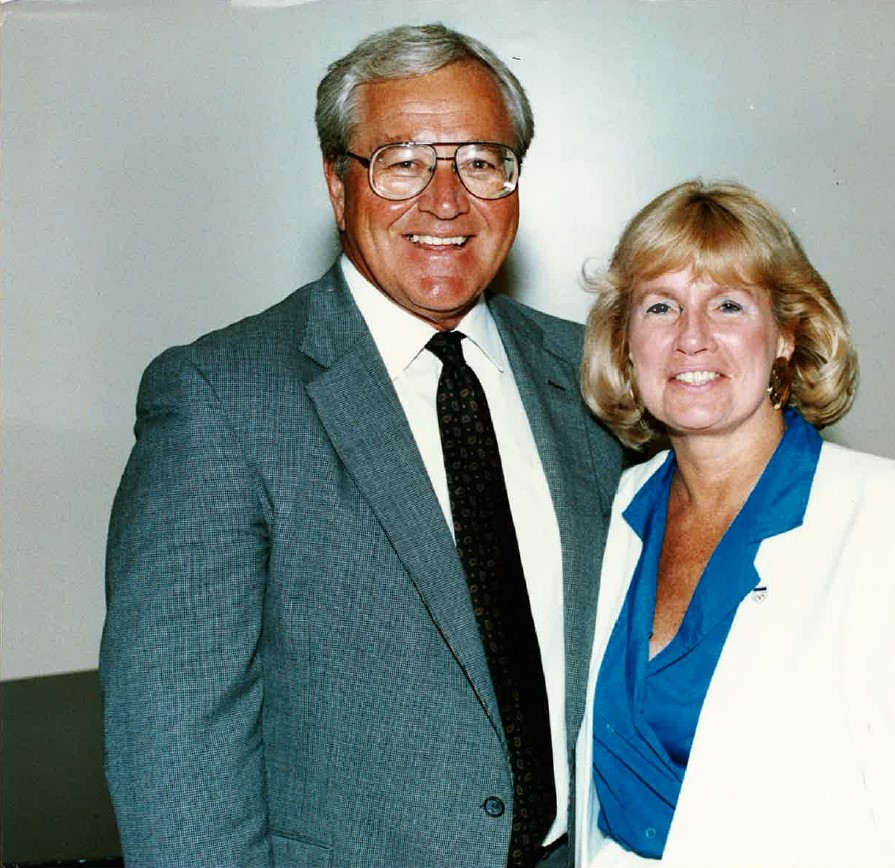 Carol Zaleski has been both President of USA Swimming and President of the United States Aquatic Sports.
"You know where you stand with her. She's detail-oriented and always has the swimmers' best interests in mind."
"Carol is going to be difficult to replace (at FINA)," USA Swimming executive director Chuck Wielgus once said. "She's warm and polite, but when she talks, people listen."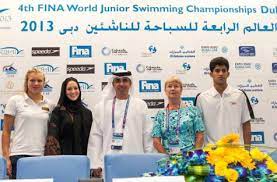 Carol Zaleski has been a force in USA Swimming, FINA and swimming on a global level for as long as anyone can remember. The world of swimming will move on without her, but it just won't be the same.
More About Carol Zaleski:
In Beijing in 2008, she became the first female deck referee in Olympic swimming. "I was honored to be the first (woman) deck referee, but I prefer being in charge," she said.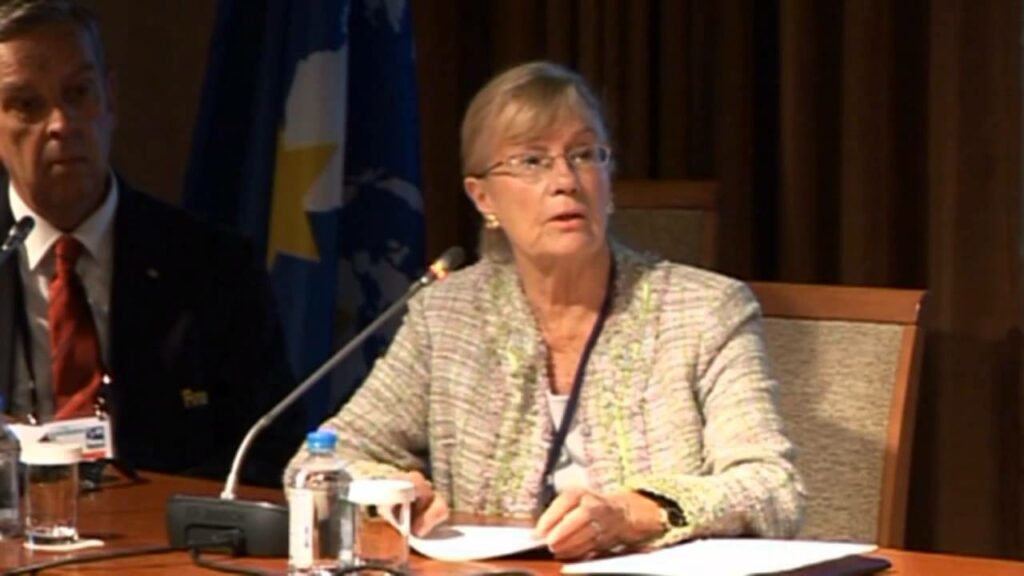 Make your plans now to attend October 15, 2022! Purchase your tickets TODAY!!! (Get info on membership here.) Can't attend the event? Donate to ISHOF to support our honorees.
---
This year's International Swimming Hall of Fame Honorees include:
International Swimming Hall of Fame 2022 Honorees
Craig Beardsley (USA) – Swimming
Natalie Coughlin (USA) – Swimming
Marilyn Bell (CAN) – Open Water Swimming
Michael Klim (AUS) – Swimming
Jon Sieben (AUS) – Swimming
Daichi Suzuki (JPN)– Swimming
Matthew Mitcham (AUS) – Diving
Ursula Carlile (AUS) – Coach
Peter Huerzeler (SUI) – ISHOF Contributor
Mirko Vicevic (YUG/MON) Water Polo
Carol Zaleski (USA) Contributor
Masters International Swimming Hall of Fame Honorees
USA Swimmer (TBA) USA Contributor (TBA)
Edith Bohm (GER) Masters Swimmer
Olga Kokorina (RUS) Masters Swimmer
Shigehisha Sekikawa (JPN) Masters Swimmer
Birte Hohlstein (GER) Masters Artistic Swimming
Guenther Wolf (GER) Masters Water Polo
The Induction Weekend Schedule
Saturday, October 15, 2022
Official 57th Annual International Swimming Hall of Fame Induction Ceremony and Dinner
6:30 –10:00 pm Induction Ceremony & Dinner
HOTEL INFORMATION
Host Hotel: Fort Lauderdale Marriott Harbor Beach Resort & Spa
Upscale retreat with private beach access, two pools, four restaurants, full service spa and oceanside bar. Location of the Saturday evening induction ceremony. ¼ mile south of the International Swimming Hall of Fame.
3030 Holiday Drive, Ft. Lauderdale, FL 33316 (954) 525-4000
Special ISHOF Guest Rate of $229 per night, BOOK YOUR ROOM HERE
($39 Resort fee – Guests can opt out if not interested in resort amenities)
Additional Hotel Option: Courtyard by Marriott Fort Lauderdale Beach
440 Seabreeze Blvd., Ft. Lauderdale, FL 33316 (954) 524-8733 Special ISHOF Guest Rate of $189 per night
Honoree Ceremony October 15, 2022 Last Day to Book: Friday, September 30, 2022