Canada Artistic Swimming is very excited to announce that Canada will be hosting the 2020 FINA Artistic Swimming World Series Super Final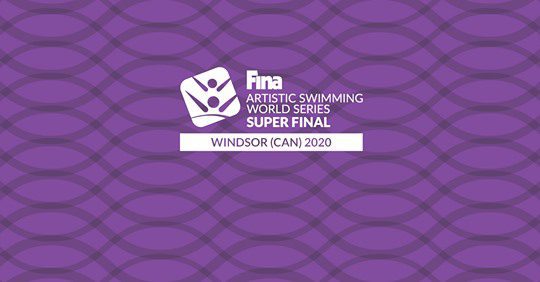 ---
Canada Artistic Swimming is very excited to announce that Canada will be hosting the 2020 FINA Artistic Swimming World Series Super Final!
The event was formally awarded at the most recent FINA Bureau meeting held in early January in Kuwait. The Super Final will be held in Windsor at the Windsor International Aquatic and Training Centre. It will take place June 18-20, 2020, which is the week after Stop #8 on the FINA ASWS being hosted by USA Synchro. We worked with our counterparts in the US to coordinate the timing and location of the two events. The US Synchro Open and FINA ASWS event will be held June 12-14, 2020 in the Detroit area, which is a very short distance drive from our venue in Windsor.
This collaboration creates a terrific environment for the athletes, with minimal travel expense and jetlag issues, and will also encourage spectators and international media to plan to attend both events.
A formal announcement with our hosting partners and the City of Windsor will be released later in January.