Call for Nominations for the ISHOF 2023 Induction Class – submit by December 15, 2022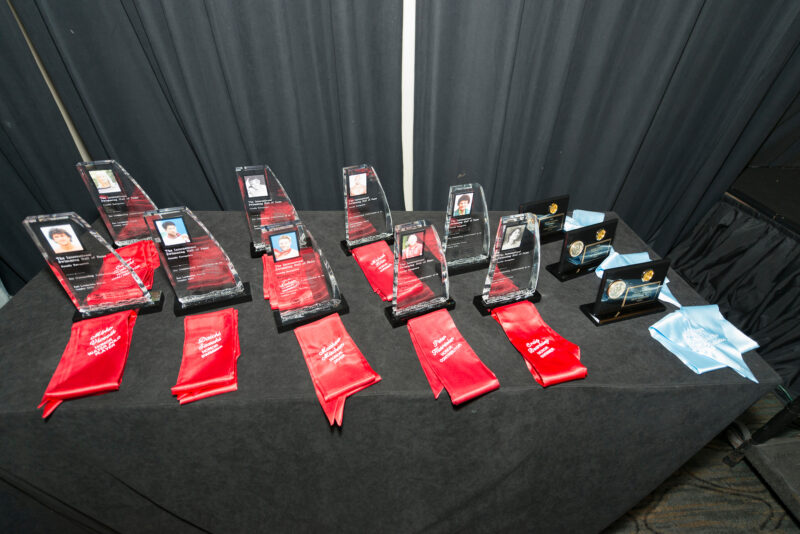 ---
---
The International Swimming Hall of Fame (ISHOF) is accepting nominations for the 2023 class of inductees, which honors individuals who have achieved tremendous success in the aquatic disciplines and/or made a significant impact on the sport of aquatics through their lifelong efforts.  Nominations must be submitted along with supporting materials by December 15, 2022.
The 2023 Inductees will be honored at ISHOF's annual Induction Ceremony in Fort Lauderdale, Florida, USA on Saturday September 30, 2023.
Nominations can be made by anyone in any of the following seven categories:
SWIMMER (includes Olympic, Masters, Marathon, Open Water and Pioneer Swimmers)
DIVER (includes Olympic, Masters and Pioneer Divers)
WATER POLO PLAYER (includes Olympic, Masters and Pioneer Water Polo Players)
ARTISTIC SWIMMER (includes Olympic, Masters and Pioneer Synchronized Swimmers)
PARALYMPIAN (includes only athletes at Paralympic Games)
COACH (Swimming, Diving, Water Polo, Artistic Swimming, Masters, Open Water & Marathon Swimming)
CONTRIBUTOR (Swimming, Diving, Water Polo, Artistic Swimming, Masters, Open Water & Marathon Swimming)
Nomination Forms
Nomination forms can be found on the ISHOF website.  You can complete and submit the form online, or print the form and return it via email (meg@ishof.org), fax (954.525.4031) or snail mail (Meg Keller-Marvin, International Swimming Hall of Fame, 1 Hall of Fame Drive, Fort Lauderdale, FL 33316)
Requirements for Nomination
Each nominee must meet the following minimum criteria to appear on the ballot:  (see full list of criteria)
Generally, athletes shall not be chosen unless retired from international competition at least four years, or at least one Olympic quadrennial.  "Athletes" refers to swimmers, open water swimmers (FINA), divers, water polo players and artistic (synchronized) swimmers and paralympic swimmers. Masters and Marathon swimmers (Non-FINA) may be nominated without retirement after being inducted in their respective Hall of Fame and will be voted on by the same criteria as all other nominees.
Note that male and female candidates are grouped together, alphabetically.  Male and female candidates should be voted upon as one combined group per category.
A coach must have a significant international record and have been coaching at least 25 years.
A contributor must have been in aquatics at least 20 years and have had a significant international impact. Athletic achievement should NOT be considered, contributions are to the overall improvement or development of "international" sport through leadership, journalism, invention or other area of great, outstanding impact.
The pioneer category was created to honor great achievements or advancements in aquatics that have been overlooked. These include special circumstances, such as interruptions caused by war or politics, barrier-breaking moments, societal changing events, etc.
 All nominees must exemplify the highest athletic moral and ethical standards. Any past or current violations of the spirit and principles of Olympism, such as doping, DUI's, domestic violence, drug abuse, accusations of sexual offense etc. have to be disclosed at the time of nomination. If and when ISHOF is presented with substantial or compelling evidence, a criminal charge, conviction or admission of guilt, the ISHOF board of Directors will consider all options within our means and resources that will enable us to ensure the integrity of our Hall of Fame.
Remember the key word – "international". Emphasis should be placed on the international impact made by the nominee, not just within his or her own country.
Consideration should be given to athletes failing to participate in Olympics because of non-Olympic years due to war (1916, 1940, 1944), boycotts (1980, 1984) injury, career interruptions and non-Olympic events such as the individual medley (I.M.) prior to 1964, etc.
Important: Please provide contact information (email, phone, or address) of the person you are nominating and a high-resolution photo (either a photo you took or a photo that you own the rights to).
For more information please email Meg Keller-Marvin at meg@ishof.org or call 570.594.4367
For an alphabetical list of current inductees, please visit the ISHOF website.
About ISHOF
The International Swimming Hall of Fame, Inc. (ISHOF), established in 1965, is a not-for-profit educational organization located in Fort Lauderdale, Florida, USA.  It was first recognized by FINA, the International Olympic Committee's recognized governing body for the aquatic sports, in 1968.  ISHOF's mission is to collaborate with aquatic organizations worldwide to preserve, educate and celebrate history, showcase events, share cultures, and increase participation in aquatic sports.