Caeleb Dressel, Katie Ledecky, Summer McIntosh, Bobby Finke Lead Loaded Field for Atlanta Classic (Psych Sheet)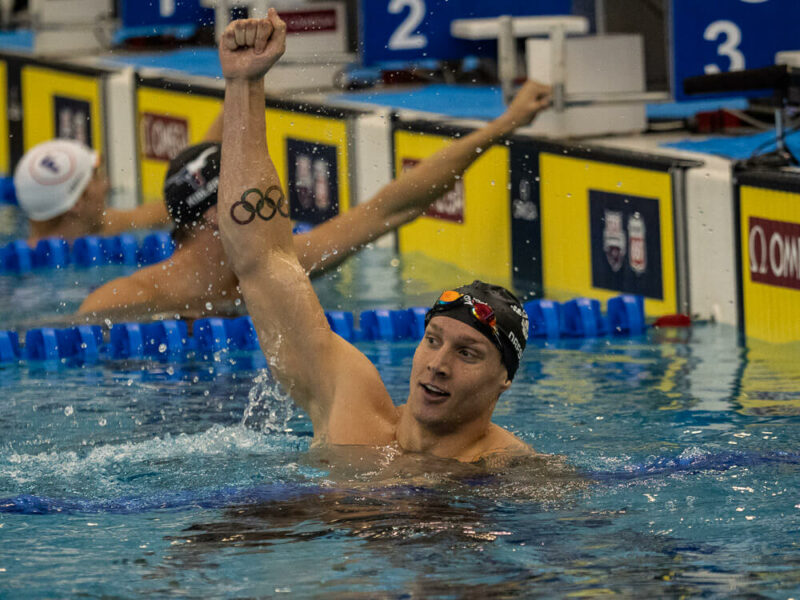 ---
Caeleb Dressel — Photo Courtesy: Peter H. Bick
by SWIMMING WORLD EDITORIAL STAFF
04 May 2023, 05:47pm
Caeleb Dressel, Katie Ledecky, Summer McIntosh, Bobby Finke Lead Loaded Field for Atlanta Classic (Psych Sheet)
This year's edition of the Atlanta Classic will feature as strong a field as any non-championship meet on U.S. soil outside of TYR Pro Swim Series. For the first time in almost 11 months, Caeleb Dressel is scheduled to compete, and he will be joined by the entire squad of U.S. Olympians also training at the University of Florida, including Katie Ledecky, Bobby Finke, Kieran Smith, Emma Weyant, Natalie Hinds and Jake Mitchell.
Also in attendance will be Canadian stars Josh Liendo (also a Florida trainee) and Summer McIntosh. McIntosh will be racing for the first time since setting world records in the 400 freestyle and 400 IM last month.
Click here to view the full psych sheet.
Over the course of the three-day meet (running Friday through Sunday), Dressel is entered in the 200 free, 100 butterfly, 200 fly, 50 free, 200 IM and 100 free, although it's unclear if he will end up racing all of those events. In the fly and sprint free events, Dressel will face off with fellow Gator Liendo, the World Championships bronze medalist in the 100 free and 100 fly plus the NCAA champion in the 100-yard free.
On the women's side, Ledecky is set to swim the 200 free, 400 free and 800 free, while McIntosh is set for several off-events. Instead of mid-distance free, IM and 200 fly, McIntosh has the 100 and 200 breaststroke, 100 and 200 backstroke, 50 free and 100 fly. Her absence from the 400 IM denies a chance to race against Weyant, the Olympic silver medalist and Worlds bronze medalist in the race.
Finke is entered in the 200 free, 400 IM, 200 fly, 400 free, 800 free and 1500 free, and Smith has the 200 free, 400 IM, 100 back, 400 free, 200 IM and 100 free. Also listed on the psych sheet are college standouts from throughout the southeast, with the Georgia Bulldogs joining their Florida rivals.
While the Canadian standouts have already secured their qualification spots for this summer's World Championships, the Americans are targeting U.S. Nationals in late June, a five-day event in Indianapolis.