Brenda Fisher, Famed English Channel Pioneer dies at age 95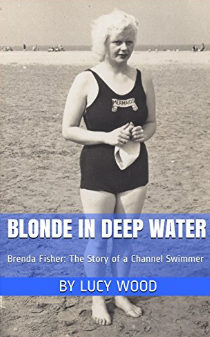 ---
Brenda Fisher, who gained international renown in the 1950s for crossing the English Channel, died on Aug. 2, 2022.
She was 95 years old. She suffered from complications of a stroke.
In 1951, the 23-year-old won the Channel Race, crossing from Cap Gris-Nez, France to Dover, England, in 12 hours and 42 minutes. That broke the women's world record by 38 minutes. She crossed again in 1954, becoming the second woman ever to make two successful crossings. She is described by the Channel Swimming Association as "without doubt one of the true open-water pioneer swimmers of the 20th century."
A native of Grimsby, England, and the daughter of a local boat captain, she learned to swim in her youth after severe sunstroke paralyzed one side of her body. She was coached by Herbert McNally, learning to swim in the cold water of the Grimsby docks.
Her two siblings preceded her into open water racing in 1938, when Buster, at age 16, became the youngest man and 15-year-old Jessie became the first woman to swim the River Humber. (Buster would die serving in the Royal Air Force in World War II at age 21.)
Brenda Fisher had been set to swim the 1951 Channel Race with Jessie, but a bout of appendicitis ruled the latter out. No matter for the younger Fisher, who was named the UK's sportswoman of the year in 1951, was feted at that year's Royal Command Performance and had a tugboat named after her in Grimsby. Later feats would earn her sponsorship opportunities, an appearance on the Ed Sullivan Show and a chance to meet Elvis Presley.
Fisher continued swimming. In 1956, she was first in the women's division and fourth overall in the River Nile Race. She also competed a record-setting swim of Lake Ontario in Canada in 18 hours, 51 minutes.
She retired from competitive swimming at age 31. She married professional soccer player Pat Johnston in 1954, and the couple ran a confectionery in Grimsby. She continued to mentor and advise young swimmers through various youth clubs. She was awarded the British Empire Medal in 2018. A biography, "Blonde in Deep Water," was released in 2015.