Bob Bowman to be inducted as 2023 Honor Coach
---
As a coach at the North Baltimore Aquatic Club in the 1990s, Bowman had already served coaching stints with the Napa Valley Swim Team, Cincinnati Marlins and the Las Vegas Gold Swim Team. It was at NBAC where his career skyrocketed, his ability to mold the talent of Michael Phelps opening doors to global recognition.
Behind Bowman's mentorship, Phelps shredded all sorts of records in the sport and Olympic realm, ultimately claiming 28 Olympic medals, 23 of the gold variety, over multiple events. Bowman also helped Phelps to 33 medals at the World Championships and 39 world records.
"He's a father figure to me," Phelps once said of Bowman. "He knew how to get the most out of me in the water, but he's helped me through some of the worst times in my life. He's been there every step of the way, and I'm forever thankful. I've said this all along. I don't think I could have accomplished what I did with any other coach."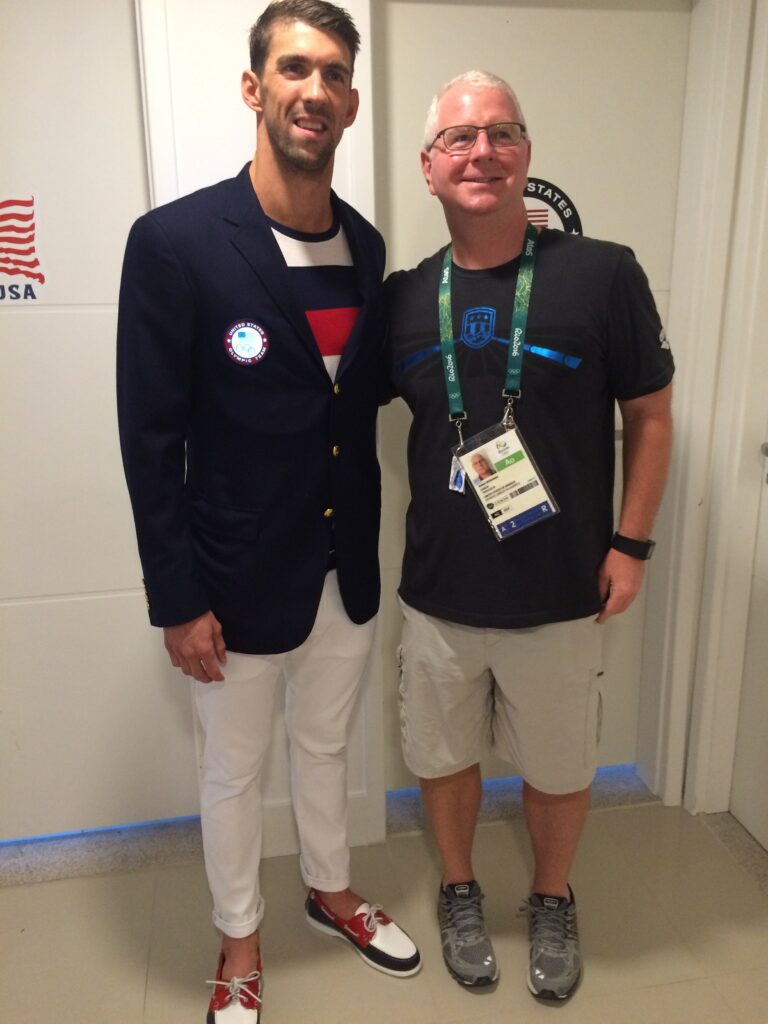 Bowman has been a coach for four United States Olympic teams, handling head-coaching duties at the 2016 Games in Rio de Janeiro. He has also served as a Team USA staff member at multiple World Championships, including the head-coaching role at this past summer's edition in Fukuoka, Japan.

A former captain at Florida State University, Bowman oversaw the University of Michigan program from 2004-2008, a stint which included a Big Ten Conference crown. Bowman returned to NBAC in 2008 and stayed in Baltimore until 2015, when he accepted the challenge of leading the men's and women's programs at Arizona State University.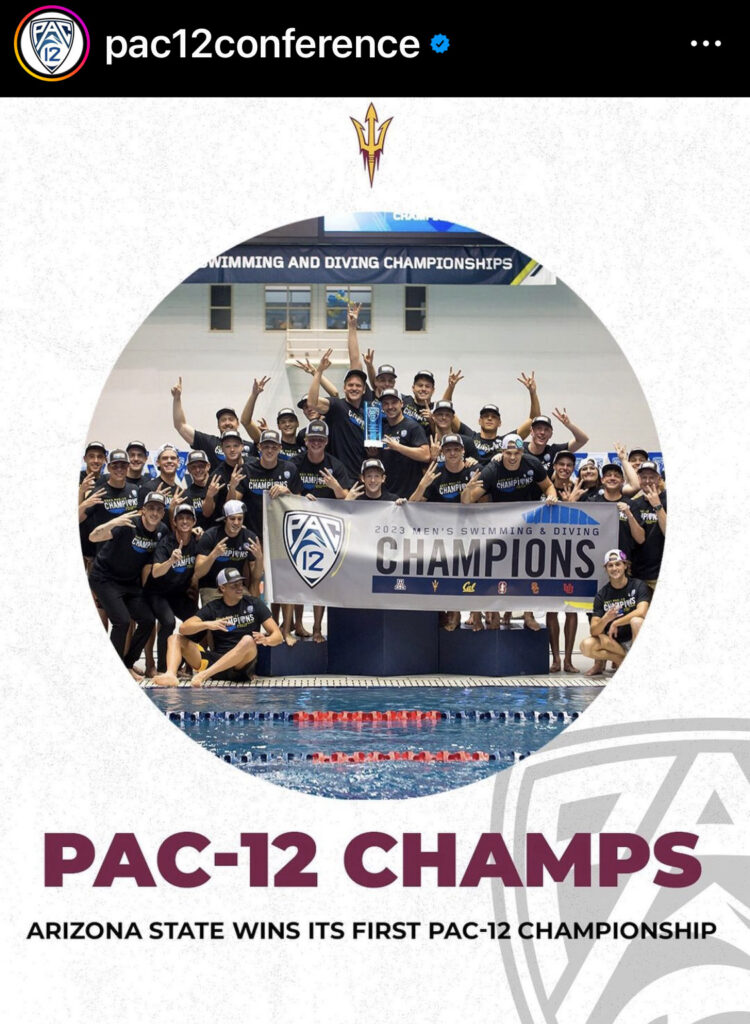 At Arizona State, Bowman has revitalized a program that was once tapped for elimination and was a Pac-12 Conference doormat upon his arrival. Through constant building and belief, Bowman led the Sun Devils to a third-place finish at the 2022 NCAA Men's Championships and a runner-up showing at the 2023 NCAA Champs. His most recent season also included a conference championship, the first in program history.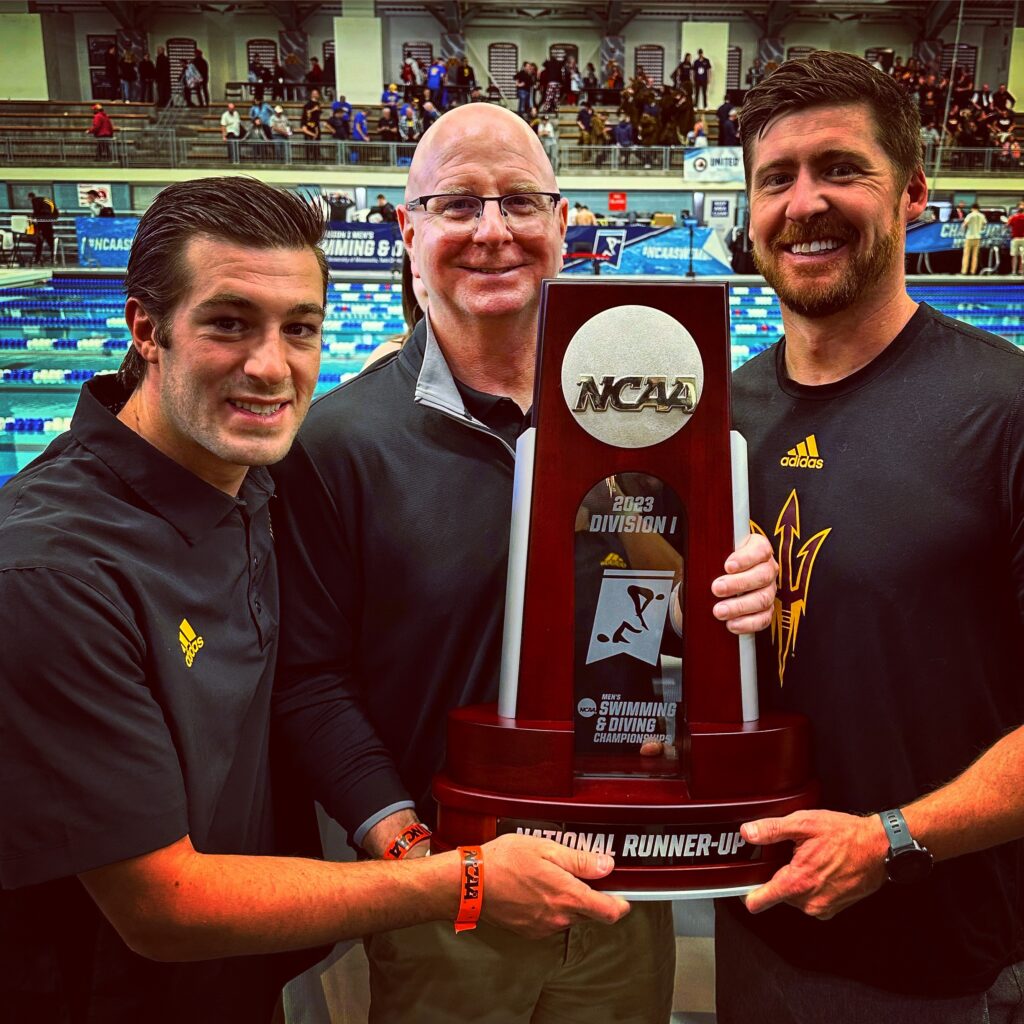 Bowman has coached a bevy of Olympians, including Olympic gold medalists, Allison Schmitt and Chase Kalisz. Most recently, Bowman has worked with French superstar Leon Marchand, who has become a world champion and NCAA champion under Bowman's tutelage.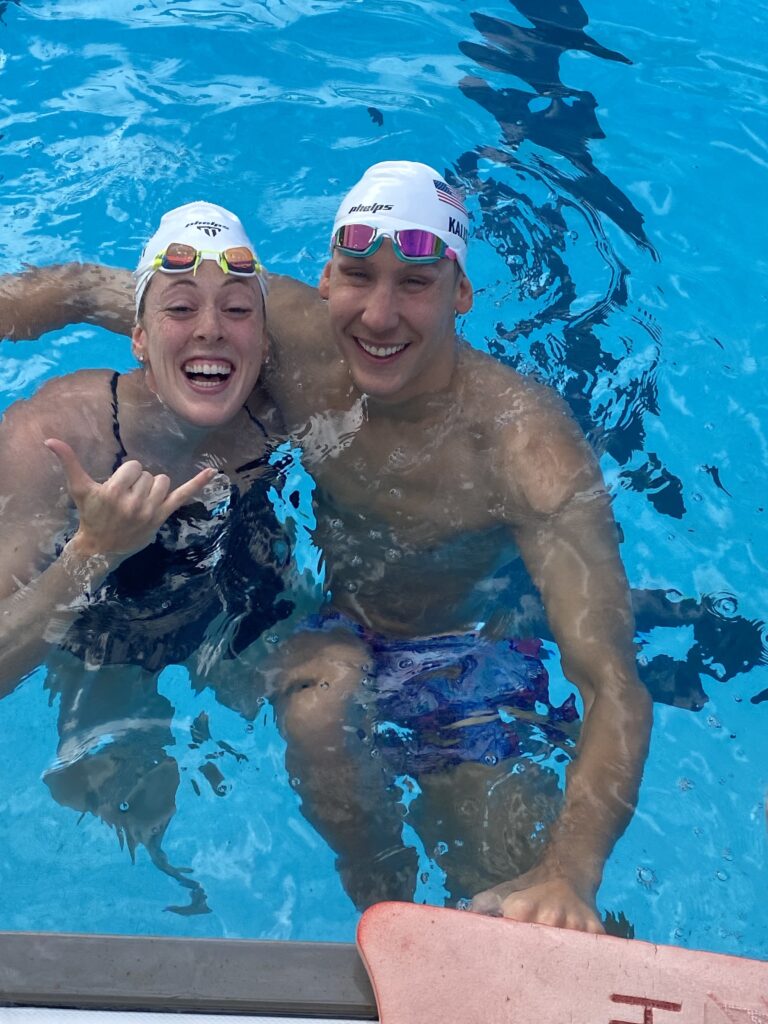 Come join Coach Bowman and this year's spectacular class of 2023 in Ft. Lauderdale. If you cannot join us, consider making a donation. To make a donation, click here: https://www.ishof.org/donate/
Class of 2023 Honorees
Bob Bowman (USA) / Honor Coach
Chris Carver (USA) / Honor Coach
Cesar Cielo (BRA) / Honor Swimmer
Kirsty Coventry (ZIM) / Honor Swimmer
Missy Franklin (USA / Honor Swimmer
Natalia Ischenko (RUS) / Honor Synchronized Swimmer
Kosuke Kitajima (JPN) / Honor Swimmer
Heather Petri (USA) / Honor Water Polo Player
Michael Phelps (USA) / Honor Swimmer
Wu Minxia (CHN / Honor Diver
Sam Ramsamy (RSA) / Honor Contributor
Stephane Lecat (FRA) / Honor Open Water Swimmer
Trischa Zorn (USA) / Honor Paralympic Swimmer
2023 ISHOF Aquatic Awards – Presented by AquaCal
(Formerly the Paragon Awards)
2023 ISHOF Specialty Awards
Friday, September 29, 2023
Purchase Friday Night Tickets Here
5:00 – Cocktails and hors d'oeuvres
Oceanview Veranda
Fort Lauderdale Marriott Harbor Beach, 3030 Holiday Drive, Ft. Lauderdale, FL 954.525.4000

6:00 – Awards Ceremony
Caribbean Ballroom
Fort Lauderdale Marriott Harbor Beach

8:30 – Dinner on own
ISHOF Aquatic Awards – Presented by AquaCal
Swimming: Mike Unger (USA)
Diving: Ellie Smart (USA)
Water Polo: Mark Koganov (AZB)
Synchro: Maria Jose Brunel (ESP)
Aquatic Safety: Cullen Jones (USA)
Recreational Swimming: Sophia Forte (USA)
ISHOF Specialty Awards
John K. Williams Jr. Award: Gail M. Dummer (USA)
Judge Martin Award: Norm Taplin (USA)
ISHOF Service Award: Laura Voet (USA)
Buck Dawson Author's Award: Elaine K. Howley (USA)
Buck Dawson Author's Award: Tom Gompf (USA)
Al Schoenfield Media Award: John Lohn
Virginia Hunt Newman Award: Amanda Gawthrope
Sammy Lee Award: TBA
Duraflex Award:
**More ticket information to come**
**All ticket sales are final unless event is canceled**
HOTEL INFORMATION
Host Hotel: Fort Lauderdale Marriott Harbor Beach Resort & Spa
The Fort Lauderdale Marriott Harbor Beach Resort & Spa, (3030, Harbor Drive, Fort Lauderdale, 33316, 954. 525.4000) site of the Friday night awards ceremony is our host hotel. The hotel has given us a special rate of $229 per room night. Please make your reservations through the link below prior to August 29.
(Be sure to say you do not want the resort fee or you will be charged $259)
To make reservations click here: https://book.passkey.com/e/50527236
Upscale retreat with private beach access, two pools, four restaurants, full-service spa and oceanside bar. Location of the Friday evening awards ceremony.
¼ mile south of the International Swimming Hall of Fame.
($30 Resort fee – Guests can opt out if not interested in resort amenities)
Additional Hotel Option:
Courtyard Marriott Fort Lauderdale Beach, 440 Seabreeze Blvd., Ft. Lauderdale, FL 33316
(954) 524-8733.
Click Here: Book your group rate for Honoree Ceremony
Special ISHOF Guest Rate of $169 – $189 per night
Honoree Ceremony September 29-30, 2023: Last Day to Book: Friday, August 31, 2023.