Bob Bowman On the Innate Skill Shared by Michael Phelps, Michael Jordan and LeBron James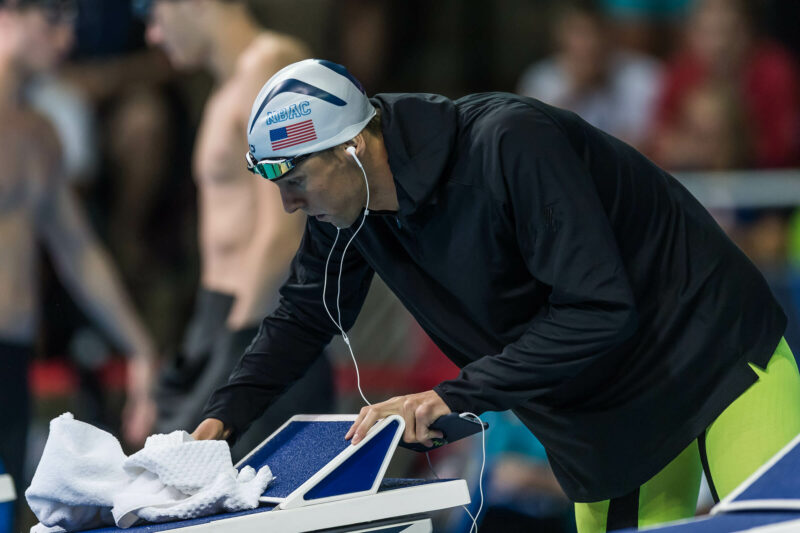 ---
by JOHN LOHN – EDITOR-IN-CHIEF
03 October 2023, 05:02am
The Innate Skill Shared by Michael Phelps, Michael Jordan and LeBron James
Ahead of his induction into the International Swimming Hall of Fame, coach Bob Bowman took a few minutes to sit down with Swimming World and discuss a variety of topics. Among the points covered was the ability of Michael Phelps, a 28-time Olympic medalist, to vividly remember specific races and aspects of his career.
Since heading into retirement following the 2016 Olympic Games in Rio de Janeiro, Phelps has done some commentary for NBC. While on air, his insights have provided a glimpse into his vast knowledge of the sport, and ability to dissect critical aspects of races. This skill was on display when Frenchman Leon Marchand broke Phelps' world record in the 400-meter individual medley at last summer's World Championships in Fukuoka.
During the COVID days, Bowman and Phelps had the opportunity to rewatch some of Phelps' most-iconic Olympic races. Bowman joked that some of the races were more enjoyable to watch than others, such as the final of the 200 butterfly at the 2012 Olympics in London, where South African Chad Le Clos edged Phelps at the finish. Overall, Bowman and Phelps had the chance to take a walk down memory lane.
In the interview with Bowman in Fort Lauderdale, Swimming World publisher Jack Hallahan asked the legendary coach if Phelps' race recall was similar to how LeBron James can remember the details of basketball games from years ago. Bowman gave a terrific response to the question.
"I think he is definitely a savant," Bowman said of Phelps. "He is a lot like Michael (Jordan) was, in that he is able to remember specific details, key moments that made a difference. We were watching the 200 individual medley from Rio and Michael says to me, 'In three strokes, I'm going to breathe and look to see where (Thiago) Pereira is. And that's what happened."
In that final of the 200 individual medley, Phelps captured gold in the event for the fourth consecutive Games. The title made him the first athlete in the sport to four-peat.