As a Salute to Women's History Month, we celebrate Open Water Swimming Pioneer Lynne Cox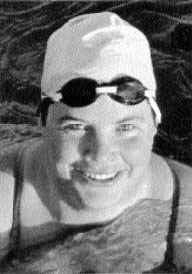 ---
LYNNE COX (USA) 2000 Honor Open Water Swimmer
FOR THE RECORD: First crossing of the Catalina Island Channel (1971) 12:36 hrs.; Women's and men's record crossing of the English Channel (1972) 9:57 hrs.; Women's and men's record crossing of the English Channel (1973) 9:36 hrs., Catalina Island Channel crossing record (1974) 8:48 hrs.; Cook Straits between North and South Islands of New Zealand (1975) 12 hrs., 2 min.; Straits of Magellan (Chile), Oresund and Skagerrak (Scandinavia) (1976) 1 hr., 2 min.; Aleutian Islands (three channels) 1977; Cape of Good Hope (S. Africa) 1979; Around Joga Shima (Japan) 1980; Across three lakes in New Zealand's Southern Alps (1983); Twelve difficult "Swims Across America" (1984); "Around the World in 80 Days", 12 extremely challenging swims totaling 80+ miles (1985); Across the Bering Strait, U.S. to Soviet Union (1987) 2 hr., 6 min.; Across Lake Baikal, Soviet Union (1988); Across the Beagle Channel between Chile and Argentina (1990); Across the Spree River between the newly united German Republics (1990); Lake Titicaca Swim (1992).
Lynne Cox became the best cold water, long distance swimmer the world has ever seen. Her 5 foot 6 inch, 180-pound frame of a body was at one with the water. With a body density precisely that of sea water, her 36% body fat (normal is 18% to 25%) gave her neutral buoyancy. Her energy could be used all for propulsion and not to keep afloat. Propelling though the most treacherous waters of the globe is what Lynne Cox did best.
When her parents moved the family from New Hampshire to Los Alamitos, California in 1969 so that Lynne and her older brother and two sisters could receive better swim coaching, Hall of Fame coach Don Gambril, at the Phillips 66 Swim Club, took her under his guidance. What he saw was a large-boned girl with boundless energy and great upper body strength who could slice through the water like a porpoise. When she was 14 and already tired of "going back and forth in the pool and going nowhere", Gambril urged her to enter a series of rough water swims near Long Beach. As a result in 1971, at age 14, she swam the 31-mile Catalina Channel in Southern California with four other friends. She loved it. The chill, the chop, the solitude, and the liberation were all exhilarating to Lynne. "Everything opened up. It was like going from a cage to freedom."
For the next two decades, Lynne competed against the elements in swims which took her to all the major bodies of water in the world, many of which had not been crossed before and most of which had not been done by a woman. Her study of history at the University of California Santa Barbara may have been a catalyst in choosing which swims to pursue. It became her desire to use her swims to help bring people together, to work toward a more peaceful world. This realization was sparked during her 1975 swim as the first woman to swim the 10-mile Cook Straits in New Zealand in 12 hours 2-1/2 minutes. During this difficult swim, the outcry of support from the New Zealand people was all she needed to finish this 50 degree Fahrenheit swim, even when the tides and current had taken her farther away from the starting point after the first five hours of the crossing.
Her most famous swim was in 1987, eleven years after her father had planted the seed in her head. Lynne completed 2.7 miles in the Bering Straits, 350 miles north of Anchorage, Alaska where the water temperature ranges from 38-42 degrees Fahrenheit. Perhaps the most incredible of cold water swims, her 2 hours, 16 minutes from Little Diomede (USA) to Big Diomede (USSR) astonished the physiologists who were monitoring her swim. It marked one of the coldest swims ever completed. One can't get much colder. After this temperature, the water turns to ice. It was a swim that brought the United States and Soviet Union together in an exchange of glasnost and perestroika. In Washington, Presidents Reagan and Gorbachov toasted Lynne's swim saying that she "proved by her courage how closely to each other our peoples live". Before this time, at the start of the Cold War, the families of the Diomede Islands had been split and had not been permitted to see one another since 1948.
Lynne is the purist of marathon swimmers. She does not wear a wet suit in frigid water and does not use a cage in shark infested waters. Her swims in Iceland's 40 degree F Lake Myzvtan and Alaska's 38 degree F Glacier Bay, where the lead boat had to break a path in the one quarter inch ice, were done wearing only a swim suit, cap and goggles. She wanted to do more than just achieve times and set records. And she did. But in the process, she became the fastest person to swim the English Channel (1972 and again in 1973), the first person to swim the Straits of Magellan (Chile) 4-1/2 miles, 42 degree F (1976), Norway to Sweden, 15 miles 44 degree F (1976), three bodies of water in the Aleutian Islands (USA) 8 miles total, 44 degree F (1977) and around the Cape of Good Hope (South Africa) 10 miles, 70 degree F which attracted sharks, jellyfish and sea snakes (1978). Many other swims included Lake Biakal in the Soviet Union (1988), the Beagle Channel of Argentina and Chile (1990) and around the Japanese Island of Joga Shima. In 1994 at the age of 37 years, she swam the Gulf of Aqaba in the Red Sea joining the 15 miles of 80-degree water between Egypt, Israel and Jordan. She has swum Lake Titicaca in the Andes Mountains, the world's highest navigable lake.
Lynne works as an author, motivational lecturer, and teaches swimming technique both in the pool and open water.