As Emcee, Dara Torres Shares Sensational Stories At Hall of Fame Induction; Wonderful Messages Relayed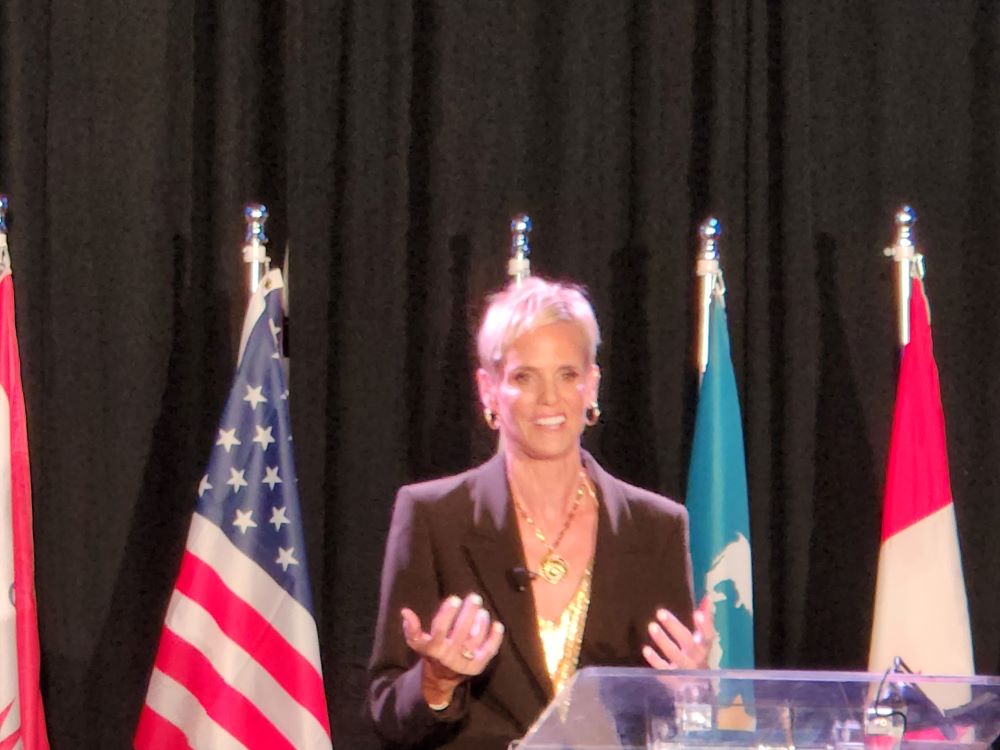 ---
As Emcee, Dara Torres Shares Sensational Stories At Hall of Fame Induction; Wonderful Messages Relayed
The way she commanded the room, behind her charisma and easy-going way, reflected the way she operated during an illustrious career. During her competitive days, Dara Torres established herself as one of the greatest performers in history, a 12-time Olympic medalist who proved anything is possible when she raced to three silver medals as a 41-year-old at the 2008 Games in Beijing.
On Saturday night, Torres served as emcee of the International Swimming Hall of Fame induction, the 57th of its kind. It was an evening to celebrate many of the greats in the sport, and Torres was captivating as always. She made the crowd laugh, but she was poignant, too. Really, she was the perfect host.
When Torres took the stage, she proceeded to regale the audience with several stories of her competitive days. More than anything else, she focused on the latter stages of her career, specifically the comeback that led her to Beijing and a fifth Olympiad. She joked about being the "grandma" of the team, and rooming with teens Elizabeth Beisel and Allison Schmitt.
She shared a story about sitting in the hallway of her hotel, balled up against the wall, at the United States Olympic Trials. With so much attention placed on Torres for pulling off an unlikely comeback, she spoke of the pressure of succeeding for fellow middle-aged women. She noted that Hall of Fame coach Mark Schubert came by during that moment, and it was a brief conversation with Schubert which reminded Torres of her love of the sport.
Torres also discussed the final of the 50-meter freestyle in Beijing, a race in which she finished .01 behind Germany's Britta Steffen – 24.06 to 24.07. She kidded about congratulating her competitors but uttering some "select" words underwater at the realization that she fell the smallest margin possible of securing a gold medal.
At the end of her opening speech, though, Torres delivered a beautiful commentary on the sport and what it meant to her. It was a message that can be applied to multiple facets of life.
"I asked for the best of myself that night and second place is what it was," Torres said of her silver-medal showing in the 50 freestyle. "Olympians are always asked what their favorite moment was. Which medal? For me, after five Olympics, it was the path I followed. The hard work. The dedication. The time management I learned. It was about doing what I could to be the best I could be."