An interesting foreshadowing?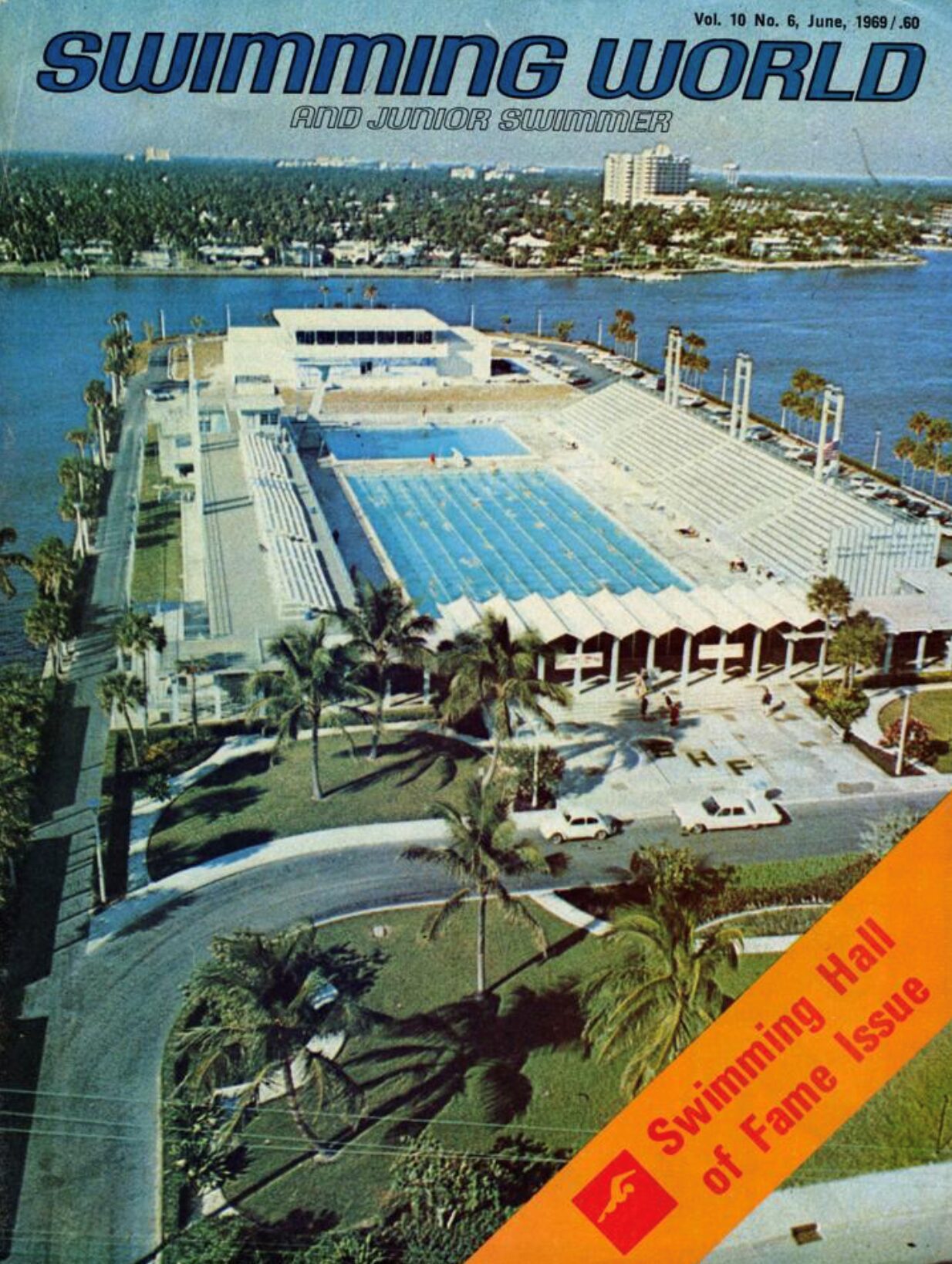 ---
In June, 1969, Swimming World and Junior Swimmer published an issue that was dedicated to the Swimming Hall of Fame. It is interesting to see this old photo of the Hall of Fame and way it used to be. A beautiful new aquatic complex placed right on Fort Lauderdale Beach in the center of it all! Fort Lauderdale was still a relatively young city with a small town feel. Who knew that when Swimming World published their Swimming Hall of Fame Issue, back in 1969, that ISHOF and Swimming World would one day join forces almost 50 years later?
How many remember when it looked like this? I do!