A Woman Of Many Passions, Donna De Varona Is Still A Leader In Sports And Otherwise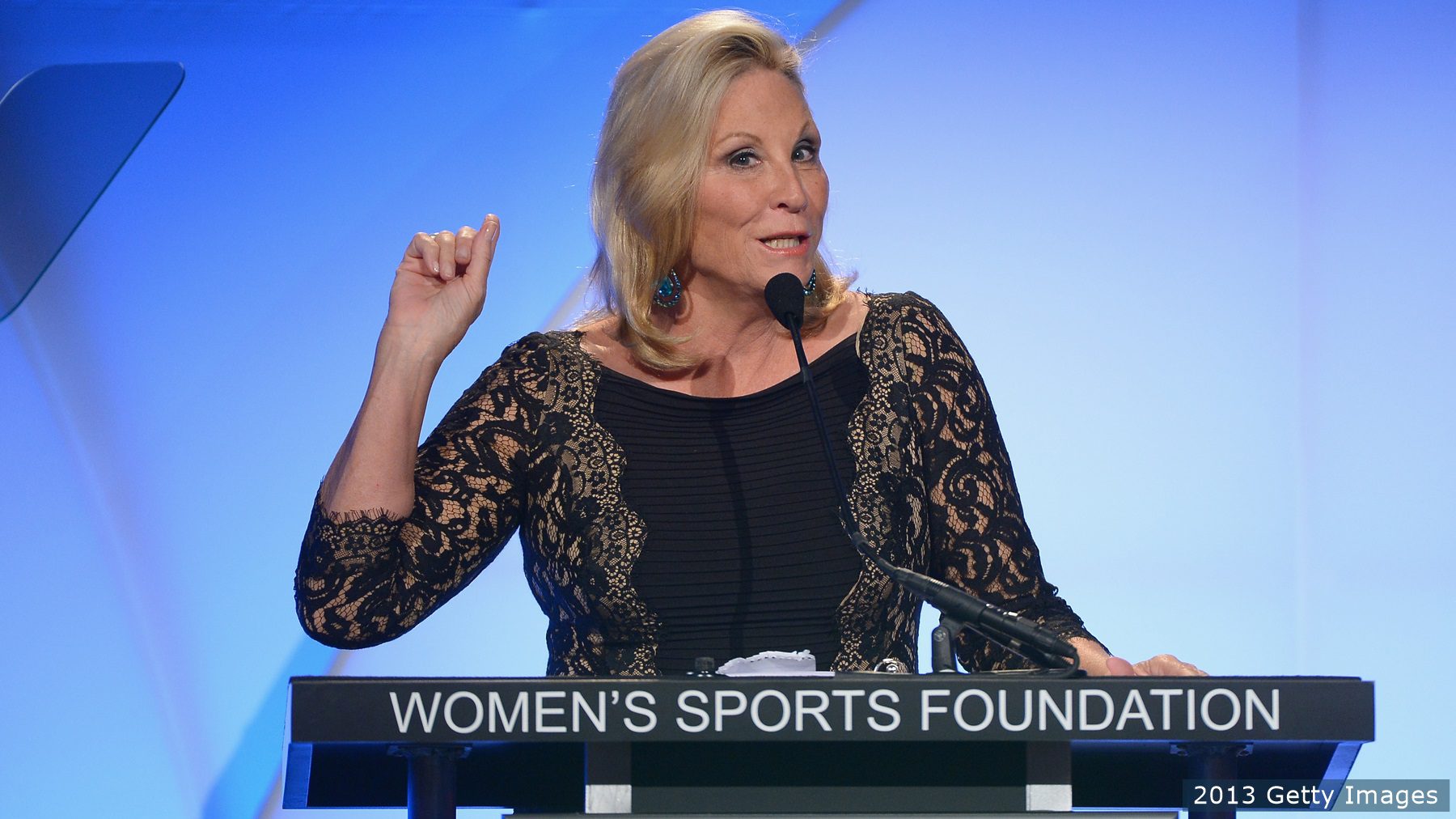 ---
Olympic gold medalist swimmer Donna de Varona never set out to continuously find herself in the middle of history.
And yet, as her adult children like to joke, she has lived an epic life on par to Forrest Gump. 
The moments are staggering: a two-time Olympian by age 17; a slew of world and Olympic records, not to mention three gold medals; retiring after the Olympic Games Tokyo 1964 and jumping to ABC as a gender-barrier-smashing sports broadcaster covering the Olympic Games.
She has since moved fluidly through the worlds of big-time broadcasting, global business, advocacy and politics, and being a pioneer to develop new avenues for female athletes. She co-founded the Women's Sports Foundation and was its first president; still serves as longtime advocate for special needs athletes as a Special Olympics International executive board member; and uses her influence around the world to help create business career opportunities for Olympic female athletes through the International Women's Forum.
She's had a life lived seriously large, and de Varona, at age 72 during this year's Women of Team USA Week, said she's far from done making an impact as a change agent.
"The whole sports movement is going through a big retooling right now, because we are facing serious issues: #MeToo, the fact of the pressures of professionalism and sponsors," de Varona said. "We need to be having these conversations now. For a long time, things have been out of whack, especially at the NCAA level. A college coach can use a winning season to enhance sponsorship opportunities, open a restaurant. The athletes can't even get a free coat. It's wrong, it's grown out of balance there and in the Olympic movement, too."
De Varona truly has seen it all, and yet her memories of her Olympic experiences, in 1960 in Rome and 1964 in Tokyo, remain vividly sharp and present today. She is especially thinking about Tokyo these days, with the return of the Olympic and Paralympic Games to the city coming in a few months.
"Even though I was so young for those things, it imprinted on myself," she said. "I may have forgotten things that happened in my 50s and 60s, but those things – 1960, 1964 – are so clear. It's the foundation of my life, it set the trajectory of where I am."
 She made her Olympic debut in Rome, swimming the prelims of the 4×100-meter freestyle in that signature outdoor competition pool. Although she didn't swim in the final, the 13-year-old de Varona was considered part of the gold-medal winning team.
She came back four years later, in Tokyo, as one of the world's best swimmers. She won gold in the 400 IM, by an astounding six seconds, and set an Olympic record. Her second gold medal was in the 4×100 free, as she was part of the world record-setting final team.
De Varona was America's biggest female athlete and a household name. She doesn't focus on the fame from that time, but rather, the more powerful personal moments.
"Those Olympics were supposed to be there (Tokyo) in 1940 but were canceled" due to World War II, de Varona said. "My dad (David de Varona) was supposed to be in that Olympics in eights rowing, but instead, here he was in 1964 in the stands there, watching his daughter compete. Can you imagine that? 
"I had blinders on at the time, I didn't think about things like that, because I was there to compete. I just didn't comprehend all of that like I do now."
She had visited Japan before the 1964 Games, swimming exhibitions around the country. The group traveled the country by train, stopping to swim races against boys in new 25-meter pools built in rice paddies and villages.
"We swam twice per day, two exhibitions, so everybody could see us," she said. "We saw how Japan was transforming, emerging from the war, and they wanted the kids to have motivation to be healthy and fit by seeing us."
De Varona's life journey through athletics aligned with some of the biggest people and the biggest moments in history. Those experiences and relationships helped show her the power of advocacy and leadership, which she has tried to show during her life.
She is a member of the International Olympic Committee's Women and Sports Commission, a board member of the International Women's Forum Leadership Foundation, and a strong voice for female and amateur athletes.
"There were just a lot of transformative times that I was able to be part of and the people who were part of them were around me," de Varona said. "(Muhammad) Ali. Wilma Rudolph. I retired from swimming at the time the Vietnam War was happening, civil rights were exploding, the feminist movement. 
"It was all around me, and because I started TV at such a young age, I was right in the middle of it. I have been fortunate to know every president, except for (John F.) Kennedy. That all made so many impressions on me, and I carry that today."