Tiffany Cohen – 1984 Olympic Gold Medalist – To Be ISHOF Master of Induction Ceremonies
---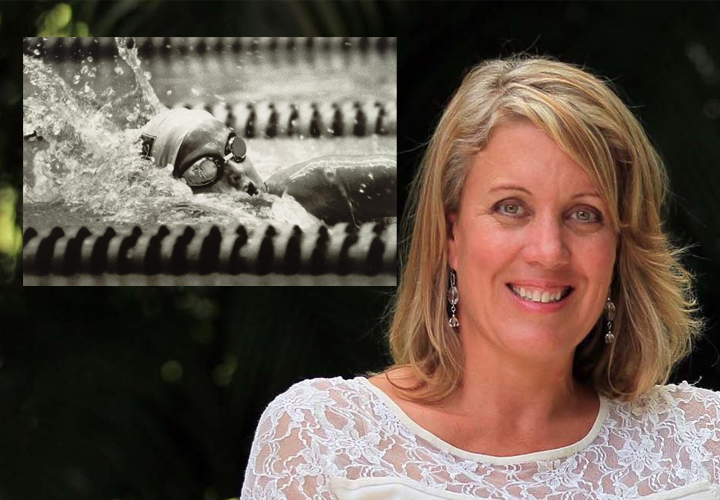 ISHOF is proud to announce that this year's Master of Ceremonies for the 2018 Induction Class of Honorees is Tiffany Cohen Lalonde.
Tiffany Cohen was a competitor, a racer and a winner. She was the greatest distance swimmer of her generation. Swimming for the Mission Viejo Nadadores, under coach Mark Schubert, Tiffany won 14 US National Championships from 400 meters to 1500 meters freestyle before winning double gold in the 400 and 800 meter freestyle at the 1984 Los Angeles Olympic Games. She was inducted into the International Swimming Hall of Fame in 1996.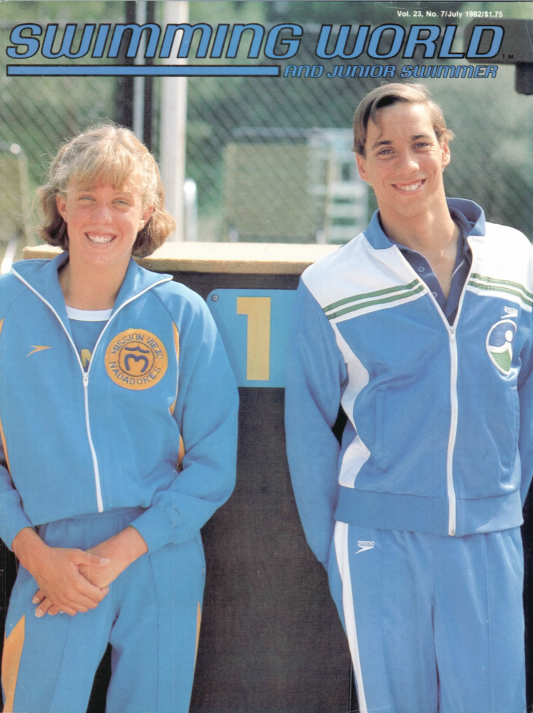 In 2016, Tiffany was diagnosed with Stage 2 invasive ductal cel carcinoma. She says that the traits she developed to become an elite athlete helped her face the challenge of cancer and that surviving breast cancer is like winning another Olympic Gold medal.Tiffany lives in South Florida with her husband Mark Lalonde and over the years she has remained active with programs to promote swimming and the welfare of swimmers through the International Swimming Hall of Fame and with USA Swimming
On Sunday May 20 from 8 AM to 9:30 AM, Swim Across America and ISHOF are sponsoring a fundraising event to raise money to fight cancer. The event will take place at the International Swimming Hall of Fame pool, located at One Hall of Fame Drive, Ft. Lauderdale, FL 33316-just South of Las Olas off of Seabreeze Blvd. Join the ISHOF Relay! For more information on the event, please see this link
About The International Swimming Hall of Fame Induction Weekend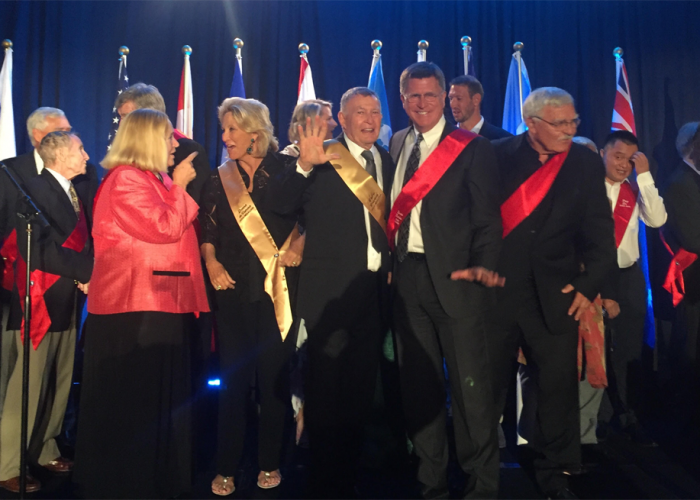 The International Swimming Hall of Fame (ISHOF) Induction Ceremony is shaping up to be a star-studded weekend with multiple events spread out over three days in beautiful Fort Lauderdale, Florida. Make your plans now to attend the weekend of May 18-20, 2018! ISHOF Members can purchase the Weekend Package and save!
This year's International Swimming Hall of Fame honorees include Swimmers: Rebecca Adlington (GBR), Amanda Beard (USA), and Libby Trickett (AUS); Water Polo Player: Brenda Villa (USA); Contributor: Andy Burke (USA); Diver: Irina Lashko (USSR, RUS, AUS) ; Coach: Bill Sweetenham (AUS); Synchronized Swimmer: Miho Takeda (JPN); Open Water Swimmer: Petar Stoychev (BUL); and Pioneer Synchronized Swimming Contributor: Joy Cushman (USA). Ian Crocker (USA) was a part of the Class of 2017, but was unable to attend the induction due to Hurricane Harvey. We will be officially celebrating his induction as part of the class of 2018.
The Paragon Awards and ISHOF Awards will be presented of Friday of the same weekend
2018 Paragon Award and ISHOF Specialty Award Recipients:
Frank Busch

for Competitive Swimming

Dr. Ben Rubin

for Diving

Bob Corb

for Water Polo

Jennifer Gray

for Synchronized Swimming

David Bell

for Recreational Swimming

Jill White

for Water Safety

Anthony Ervin and Constantine Markides –

Buck Dawson Author Award: "Chasing Water: Elegy of an Olympian"

Gay DeMario

– ISHOF Service Award

Lana Whitehead

– Judge G. Harold Martin Award

Johnny Johnson

– Virginia Hunt Newman Award

Kathy Bateman

– John K. Williams, Jr. International Adapted Aquatics Award

Bob Ingram

– Al Schoenfield Media Award
Additional Events
Reserve Your Hotel Rooms and Purchase Your Tickets Today
May 18-20, 2018 HOTEL INFORMATION
Four and a half star upscale retreat with private beach access, two pools, four restaurants, full service spa and Oceanside bar. Location
of the Saturday evening induction ceremony. ¼ mile south of the International Swimming Hall of Fame.

Courtyard by Marriott Fort Lauderdale Beach

440 Seabreeze Blvd., Ft. Lauderdale, FL 33316 (954) 524-8733;
Special ISHOF Guest Rate of $159 per night
Please call 954 524-8733 and mention Swimming Hall of Fame Honoree Ceremony for the special Rate of $159.
For more hotel or ticket Information contact Meg Keller-Marvin meg@ishof.org / 570-594-4367