Passages: ISHOF Historian – Robert "Bob" Duenkel, 74
---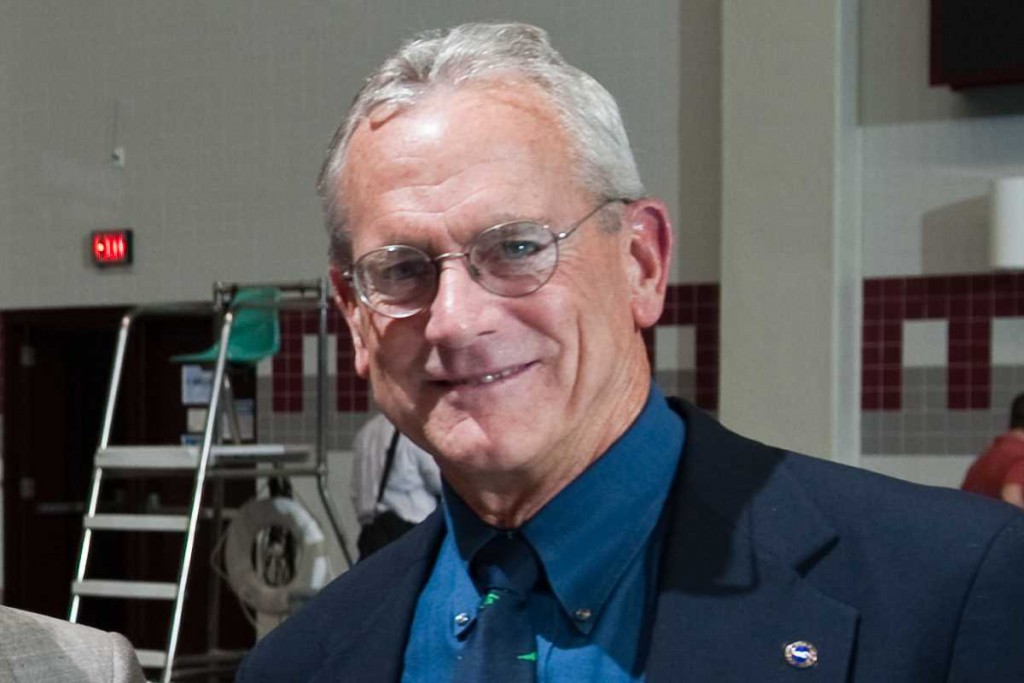 The International Swimming Hall of Fame is saddened to announce that Bob Duenkel (Robert "Bob" Duenkel), a long time employee of the organization, has passed away this morning after a long illness. He was 74 years old.
Bob Duenkel had a love of swimming for most of life. He began swimming for the YMCA of New Jersey, went on to swim through high school where in 1960, he was a State Record Holder, a New Jersey AAU Junior and Senior Champion. He attended Kansas State University was a many time record holder, a multi award winner in swimming and played on the first ever KSU water polo team. After graduating from KSU with both an undergraduate and Masters Degree in Physical Education, Bob moved to Fort Lauderdale. He taught at Northeast High School as a Physical Education Teacher, worked as a water safety instructor and worked for the Fort Lauderdale Beach Patrol, all before"Buck" Dawson convinced him to work as his assistant at Hall of Fame in 1976.
The ISHOF position afforded Bob the opportunity to work exclusively in the field of his passion – swimming. He had time to train as a Masters swimmer in the Hall of Fame Pool and coach swimming at Broward Community College. In 1978 he was named National Junior College Swimming Coach of the Year. In the summer of 1976 he also took over the running of Dawson's Camp Chikopi, a boys Sports and Wilderness Camp in Ontario, Canada. Chikopi was also the world's first swimming camp, founded in 1920 by US Olympic swimming coach, Matt Mann, Dawson's father-in-law. When Dawson passed away he left the camp to Bob and his wife Colette, who has been running it during Bob's illness.
Bob's great contribution to swimming however, was his 40+ years of dedication and service to the International Swimming Hall of Fame. As Dawson's assistant he absorbed the history of swimming like a sponge, not just from Dawson, but through the lips of Johnny Weissmuller, Eleanor Holm, Buster Crabbe, Esther Williams and many, many more. His knowledge of swimming history was encyclopedic. He studied and knew about the minutest details about swimming and swimmers, from the ancient Greek swimmer Leander to the most recent inductee, every Olympiad, every event, every time and every stroke. He was museum curator and presided over 40 years of ISHOF Induction ceremonies. From 2004-2005 he served as interim CEO and served Executive Director until his retirement in 2016. There will never be another person more knowledgeable about every aspect of aquatics than Bob Duenkel.
"Bob was a dear friend, co-worker and undoubtedly the 'Heart and Soul of the Hall of Fame,'" says Laurie Marchwinski, ISHOF COO. "On behalf of all the ISHOF staff, it was an honor and privilege to work with Bob. He leaves behind a legacy that will always be remembered."

---

"Beyond his contribution of preserving swimming history for future generations," says Bruce Wigo, ISHOF's past CEO, "Bob was the most unselfish caring person in the world and I will forever be indebted to him for sharing his passion for swimming history."

---

"When I go through life and think about what the nicest person in the world would do," says long time friend Tom Giovine, founder of Giovine Capital Management, "I think of Bob Duenkel."

---

"I'll always remember Bob as somebody who really cared about people," says 1980 Olympian and World Record holder Craig Beardsley.
In 1988 Bob coached the US team to the FINA Long Distance Cup Championships. In 1997 he was named in Aquatic's International Magazine as a "Who's Who in Aquatics. In 1997, Bob received the Glen S. Hummer Award, given by USA swimming to the person or group making the greatest contribution to long distance swimming. In 1998 he was elected Treasurer of the Association of Sports Museums and Halls of Fames (now ISHA). In 1999 he was inducted into the Orange, New Jersey Atletics Hall of Fame, along with his sister, who won the Olympic 400 meter freestyle at the 1964 Tokyo Olympic Games.
Bob is survived by his wife Colette, daughter Teagan, of Fort Lauderdale, sister Ginny Fuldner and brother Richard Duenkel.
Duenkel was scheduled to be inducted into the International Marathon Swimming Hall of Fame in March 2019.
A memorial celebration of Bob's life will be announced at a later date.