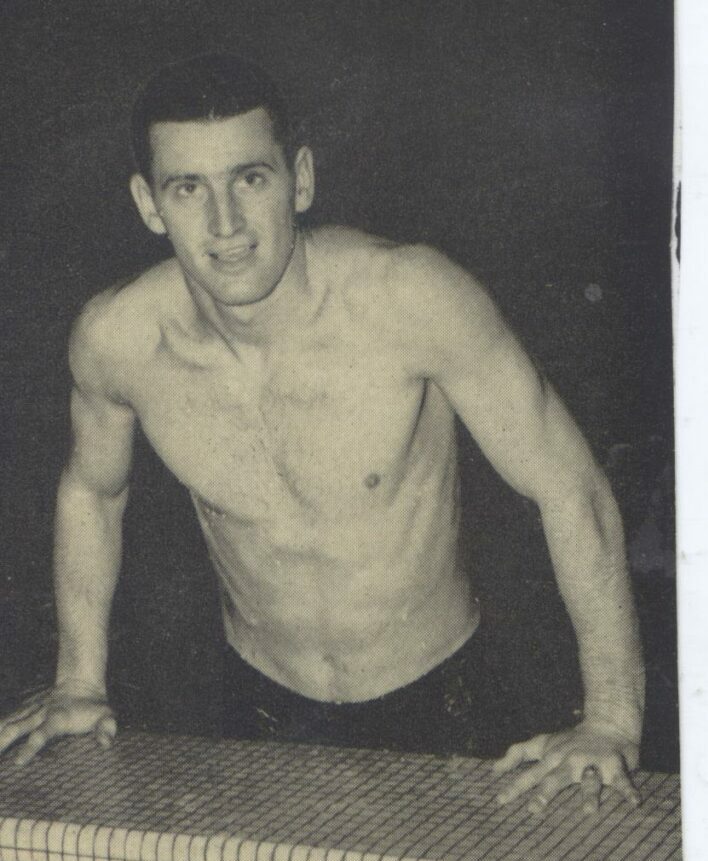 Wally Ris (USA)
Honor Swimmer (1966)
The information on this page was written the year of their induction.
FOR THE RECORD: OLYMPIC GAMES: 1948 gold (100m freestyle; 4x200m freestyle relay); NCAA CHAMPIONSHIPS: Outstanding swimmer (1949); AAU CHAMPIONSHIPS: 100yd freestyle (1945 through 1949).
Wally Ris was Hall of Fame coach Dave Armbruster's top swimmer at Iowa. He was a double gold medal winner in the 1948 London Olympics.
Ris was 100 meter freestyle champion in London and also swam on the winning 800 meter freestyle relay. He would have won four gold medals had there been 400 meter freestyle and medley relays as there are today. Ris was on the Great Lakes' only Navy team that set a 400 yard freestyle relay record during World War II.
In 1949, the year after his Olympic triumph, Ris was voted the Outstanding Swimmer at the U.S. NCAA Championships. Ris won five straight AAU 100 yard gold medals from 1945 through 1949. With Wally Ris, it was never so much the stopwatch as the finish line.
There were sometimes other freestyle swimmers in his era who had faster times, but Wally Ris always won the big races.